Merkabah (merkaba, merkavah)
♦ Merkabah (merkaba, merkavah) is an ancient Hebrew word that means "chariot" and it is associated with the visions of Ezekiel the JewishProphet . People prefer to refer to it as a "divine light vehicle" used to ascend to a higher realm. "Mer" means Light. "Ka" means Spirit. "Ba" means Body. There are numerous artistic interpretations of this word.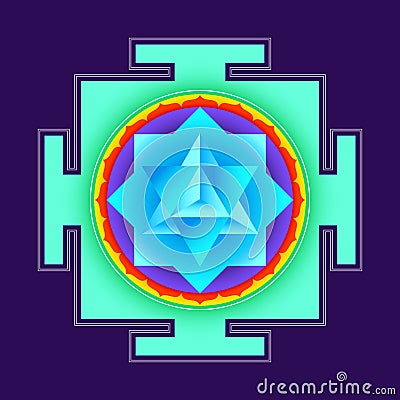 Image credit:Vector colored hinduism merkaba yantra illustration triangles diagram on black background.
© Photographer: Al4k14 | Royalty-free images available via Agency: Dreamstime.com
♦♦♦♦
Another Link of Interest:
(Not about the merkabah, but along the lines of mystic beliefs)
Mysticism: What is the Akashic Experience?
"The Akash (your personal records) is everything/everyone you have ever been, both positive/negative (as viewed in our duality) and it can create the experiences and emotions felt in this life because it is in the now' which, is hard to grasp in our present life." ~ Graham Koster , Healer, spiritual counsellor and Zen motorcyclist!
---
Image Credit
» https://www.dreamstime.com/stock-illustration-colored-merkaba-yantra-illustration-vector-hinduism-triangles-diagram-black-background-image66344899
---